Redefine your customers'
packaging experience.
Impress your customers with your own online 3D packaging showroom. Make 3D packaging easier and start using TURNAVISUAL today.
Get started for free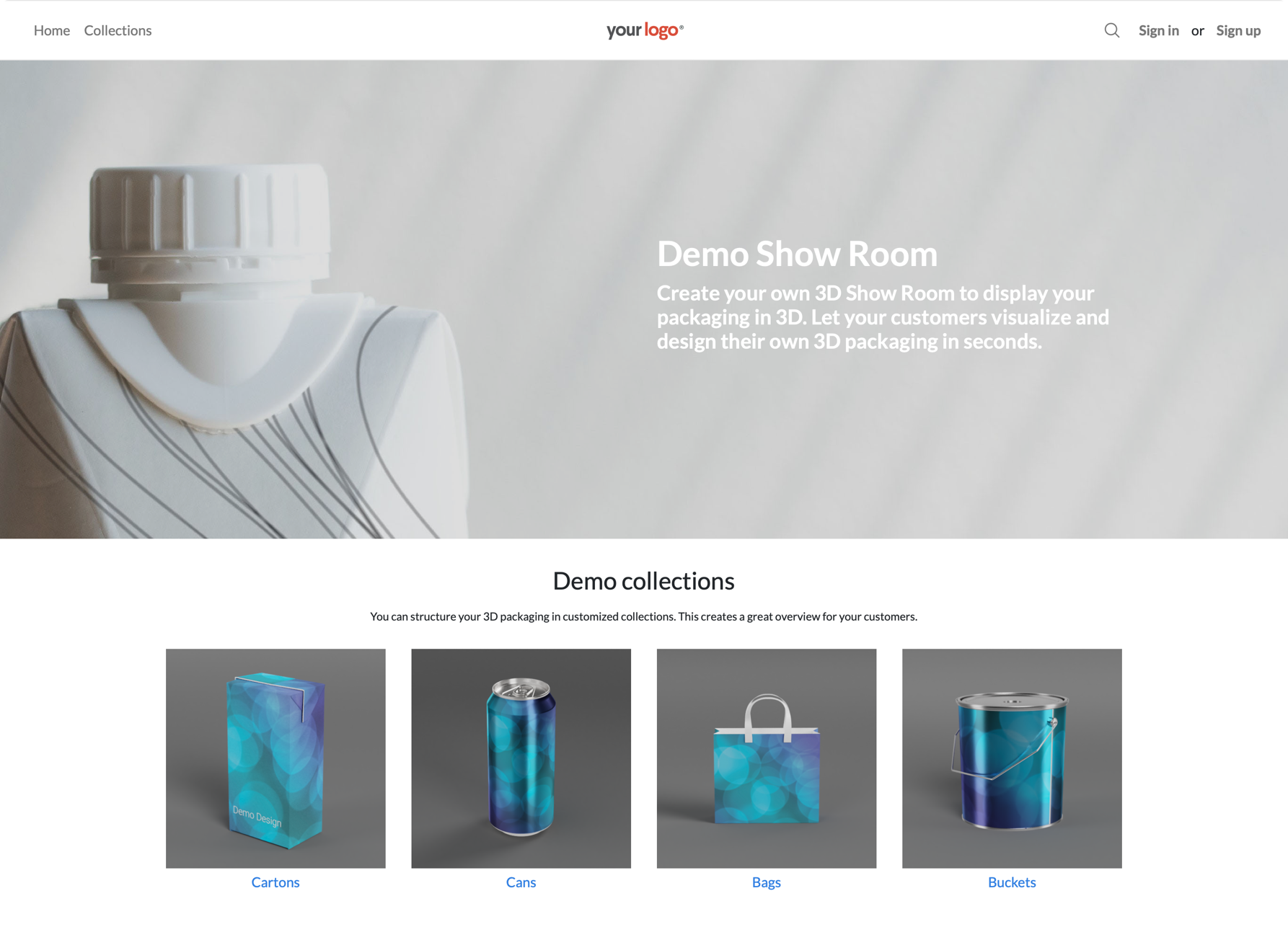 3D packaging content creation
There is no need for complex and advanced 3D modelling software to create a great 3D customer experience. All you need is a small set of information about your packaging products and TURNAVISUAL makes it easy to deliver 3D content to your customers.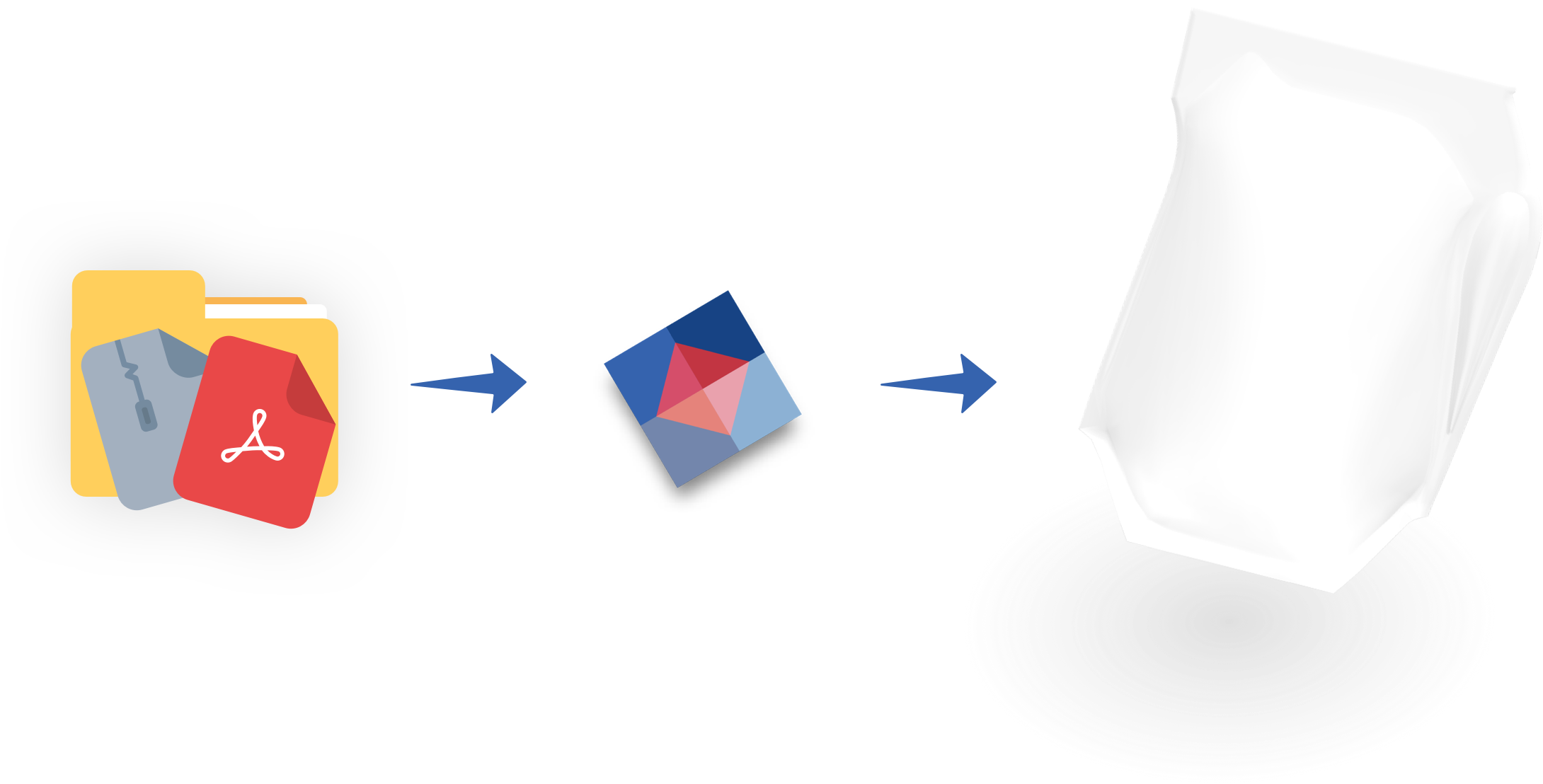 Delivering 3D content to your customers has never been easier
Create a 3D showroom with one click. Display your 3D packaging on a website tailored to your needs. You can even design and maintain your show room yourself using our powerful and easy to use theme editor.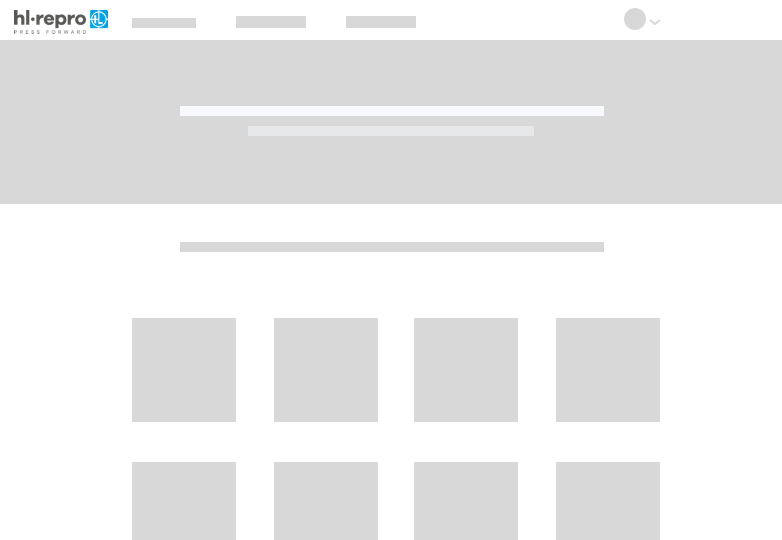 Theming and branding your own 3D showroom website
Creating a unique and beautifully branded 3D showroom is now only a couple of clicks away. With TURNAVISUALs theme editor you don't need to edit HTML or CSS files. Just upload your logo, change some colors and get the look and feel of your brand.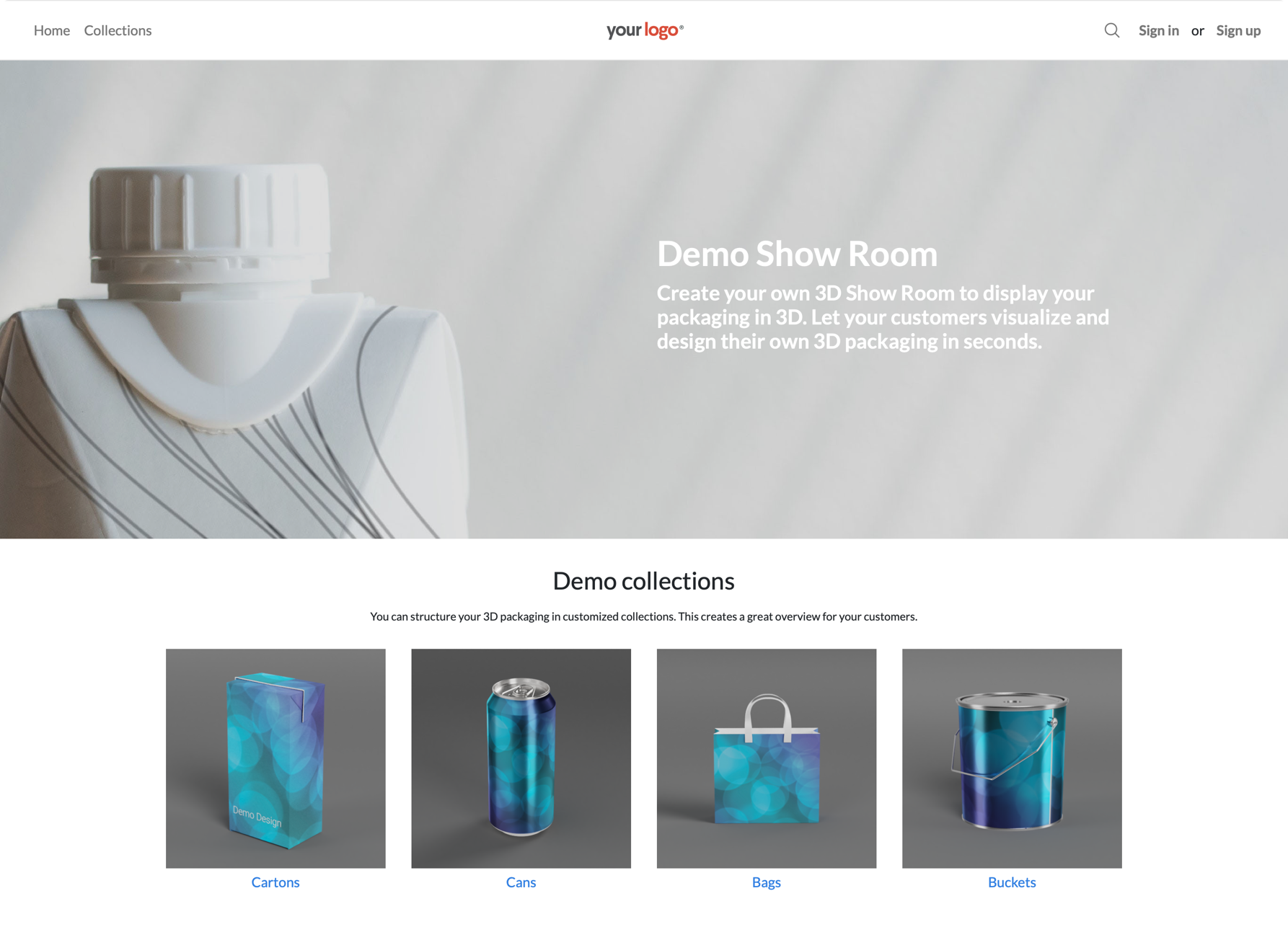 Create Packaging mock-ups in seconds.
Apply your artwork to the shape template file and upload back to TURNAVISUAL. That's it! The artwork is now transformed into a 3D shape design. It's almost like magic.
Download a 2D PDF template file and apply your artwork. Save and upload the file and see it in 3D. It's that easy!

Want a free demo?
Would you like to see how our platform works? Are you interested in how you can implement a 3D packaging solution? Book an online demo with one of our consultants today.